TAC Force Basketball Academy
2019 TAC Force Basketball Academy Rep Basketball Tryouts 

CALLING ALL SERIOUS ATHLETES WHO WANT TO ELEVATE THEIR GAME AND HAVE THAT COMPETITIVE EDGE!
The REP program is registered with the Ontario Basketball Association (OBA) and Ontario CYBL to ensure that all aspects of the program satisfy the guidelines as established by the governing body of amateur sports in Ontario.
Participation in the REP program is open to all players; however, it is contingent upon trying-out and making a team.
The REP season will run simultaneous to and extend beyond the house league season. It will consist of weekly practices and participation in a number of provincial sport sponsored tournaments and league play. All participants in the REP program will be required to pay a fee which is determined prior to tryouts.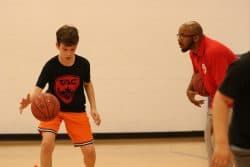 DAY: Friday's

COST: $20.00 per session
TIME: 6:00pm to 8:00pm

LOCATION: TBD
PROGRAM IS OPEN TO ALL SERIOUS ATHLETES (AGES 10 TO 15)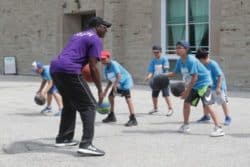 Category: Boy's Age, Birth Year
⦁ U10 / U11, 2010/2019.
⦁ U12, 2008.
⦁ U13, 2007.
⦁ U14, 2006
⦁ U15, 2005.
Confirmation e-mails will be sent after program registration. A follow-up e-mail will be sent one week prior to the program date.